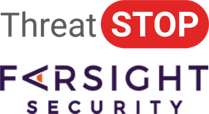 Episode 1: Implications of NAME:WRECK
Register for this livestream event:
Thursday, April 22nd. 12:30pm PST (3:30pm EST) - 30 mins
Join ThreatSTOP CEO Tom Byrnes and Farsight CEO Paul Vixie
Two of the industry's DNS Powerhouses discuss a variety of security topics that are timely and important, such as NAME:WRECK, that attack that made a mess of over 100 million IOT devices last week, DNS-over-HTTPS and why everyone is starting to agree it's terrible, and why running your own DNS is the best next step for security and privacy at any organization.
Register Now to Attend!
Attendees will get a free trial of ThreatSTOP Protective DNS - DNS Defense and MyDNS roaming defense.